Jaap Kamps' World
You are here: > Kamps


This is Jaap Kamps' home page.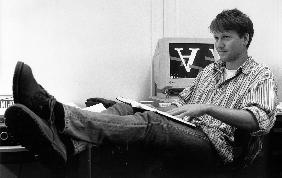 I am associate professor of Information Retrieval at the Faculty of Humanities. My research is part of the Institute for Logic, Language, and Computation. Both are part of the University of Amsterdam.
Postal address
Archives and Information Studies/Humanities, University of Amsterdam, Turfdraagsterpad 9, NL-1012XT AMSTERDAM, The Netherlands.


Research
My research covers various aspects of Information Storage and Retrieval, see
Teaching